February 18-21, 2021
Hilton Head Marriott, Hilton Head Island
Registration is full. Please email Blair Warren (bwarren@scsba.org) with the names of any members that you would like to add to the registration waitlist.
Click here for Board Chair Workshop information.

NSBA 2021 Online Experience
April 8-10
NSBA is pleased to announce the transformation of its in-person NSBA 2021 Annual Conference and Exposition to the NSBA 2021 Online Experience. This experience will bring world-class programming, inspirational keynotes, top education solution providers and plentiful networking opportunities. With so much change happening in the world of public education and the increased national attention on the work of school boards, don't miss the best opportunity to equip yourself with the resources you need to address your district's challenges head on. Register now for the April 8-10, 2021, fully-transformed and memorable event!
Individual and team registration options are available here.
Questions? Contact info@nsba.org.

2020 Lunch and Learn Special Webinar Series
An extension of the 2020 School Law Conference
September 3 and 10
September 3 – COVID-19 and potential liability under IDEA — Providing a "FAPE" while employing alternative instruction delivery methods
IMPORTANT NOTE: There is no fee to view the webinar, however you must register here to earn Boardmanship Institute credit.
September 10 – Funding long-term and short-term capital projects
IMPORTANT NOTE: There is no fee to view the webinar, however you must register here to earn Boardmanship Institute credit.
Partner with us
SCSBA Associate Members and President's Club Members allow SCSBA to expand services to school boards and provide invaluable statewide training and networking opportunities for the district leadership teams who work on behalf of South Carolina's public school children.
Your membership demonstrates your support of public schools and those who serve them.
Download the Associate Membership brochure here.
Download the President's Club flyer here.
For more information, please contact Gwen Hampton, Director of Leadership Development.
Anderson County School District 2 Board of Trustees announces superintendent search
The Board of Trustees of the Anderson County School District 2 seeks a superintendent of schools. All candidates should be able to demonstrate a proven record of exceptional leadership with additional qualifications listed in vacancy notice. The deadline for application is deadline for application is January 27, 2021.
Candidates are requested to submit all of the following electronically to jlegrand@scsba.org.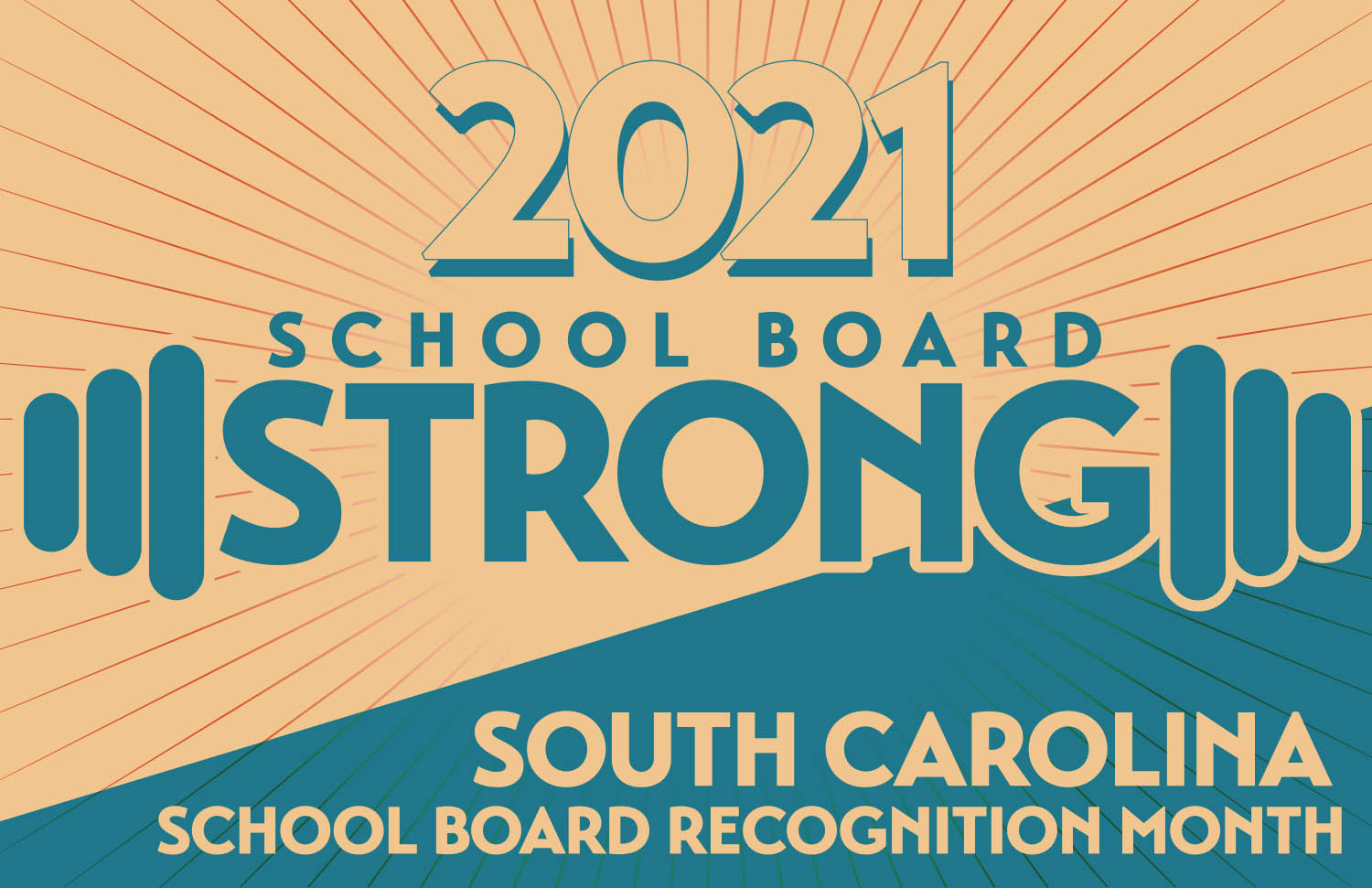 Salute the more than 600 school board members in January 2021 during South Carolina School Board Recognition Month. Find a menu of ideas and tools including logos, social media graphics, sample letters to the editor, public service announcements here.


Click here to access this new page of information and resources to help school board members as they navigate the schooling options decision-making process during COVID.
Information will be continually updated.

Advocacy resources

Get on board!
Download SCSBA's guide to school board member roles and responsibilities.