Spartanburg School District Two Board Member Connie Smith has a quarter of a decade under her belt in this capacity and is still going strong. These days though, in addition to her service on the board, she wears a tool belt around her waist as a licensed mechanical contractor, head of revitalization efforts in the city of Chesnee and builder of sea walls in Beaufort County.
An avid supporter of public education, even her newest undertakings are born from her love of education.
"Education is the key that opens doors for those of us that would otherwise not be allowed to enter," said Smith.
In her mind, efforts to revitalize the city of Chesnee carry a similar notion.
"I decided to put a committee together and try to make the community and area a more family-friendly and welcoming town with more amenities," she said. "I would like to see our kids that graduate and leave for college want to return and become local citizens in their hometown."
Smith is the executive director of the Chesnee Area Development Association (CADA), a position which pays nothing monetarily but yields huge dividends in personal satisfaction. Local merchants and other residents have come alongside Smith to serve as vice president, secretary, treasurer and chief of marketing.
Efforts to rebuild the city are not foreign to Smith who for years now has owned and operated her contracting business. It affords her the opportunity to oversee the completion of building projects involving mechanical elements.
"I have several rental properties that I own and manage and am currently renovating a small house in Chesnee for an Airbnb (Air Bed and Breakfast)," said Smith. "I am studying to get my residential contractor's license so I can build a couple of tiny homes."
The beginnings of her contracting business can be traced back to the 16 years she and her former husband of 25 years owned a plumbing business.
"I decided to stay home after my son started school and help my husband in the (plumbing) business. He retired early and I took over the business," said Smith. "I recently sold (the) business so I could travel and spend time with my grandchildren."
She did so only to pick up all these other responsibilities along the way, including the building and re-building of a seawall at a property she purchased on the coast of St. Helena Island near Beaufort.
"The seawall is needed to prevent the water from encroaching and washing away the dirt. I hired a seawall builder to build a 200-foot wall and he did a terrible job," Smith said.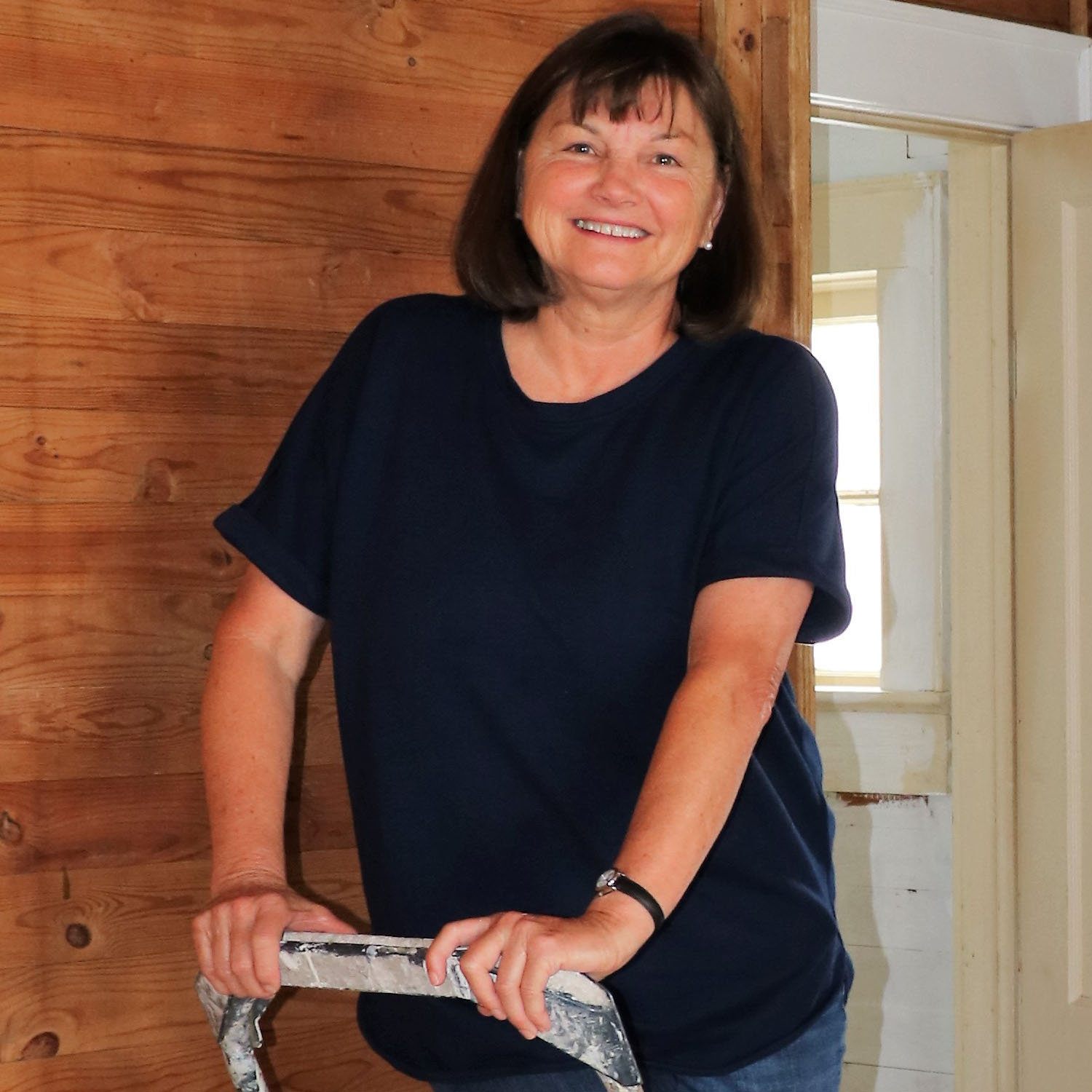 The wall fell due to the waves within one month of completion, according to Smith.
"The builder had to return and start over with me purchasing the material again and him supplying the labor. I am determined to have the wall structurally sound at completion." said Smith, who is the consummate teacher.
After graduating from Converse College with a master's degree in education, Smith taught 8th grade history. She went on to work at the University of South Carolina – Upstate under a federal program targeting at-risk students.
"(I) helped them become first-generation college students," said Smith. "It was a rewarding job as I could relate to my students because I was a first-generation college graduate."
Her sons, one biological and another she raised, and their wives and children, ensure Smith's legacy of building education and structures continues. They can be found collaborating with her on any number of endeavors, particularly in the city of Chesnee, which Smith describes as, "A small town with a hometown feel with much potential."