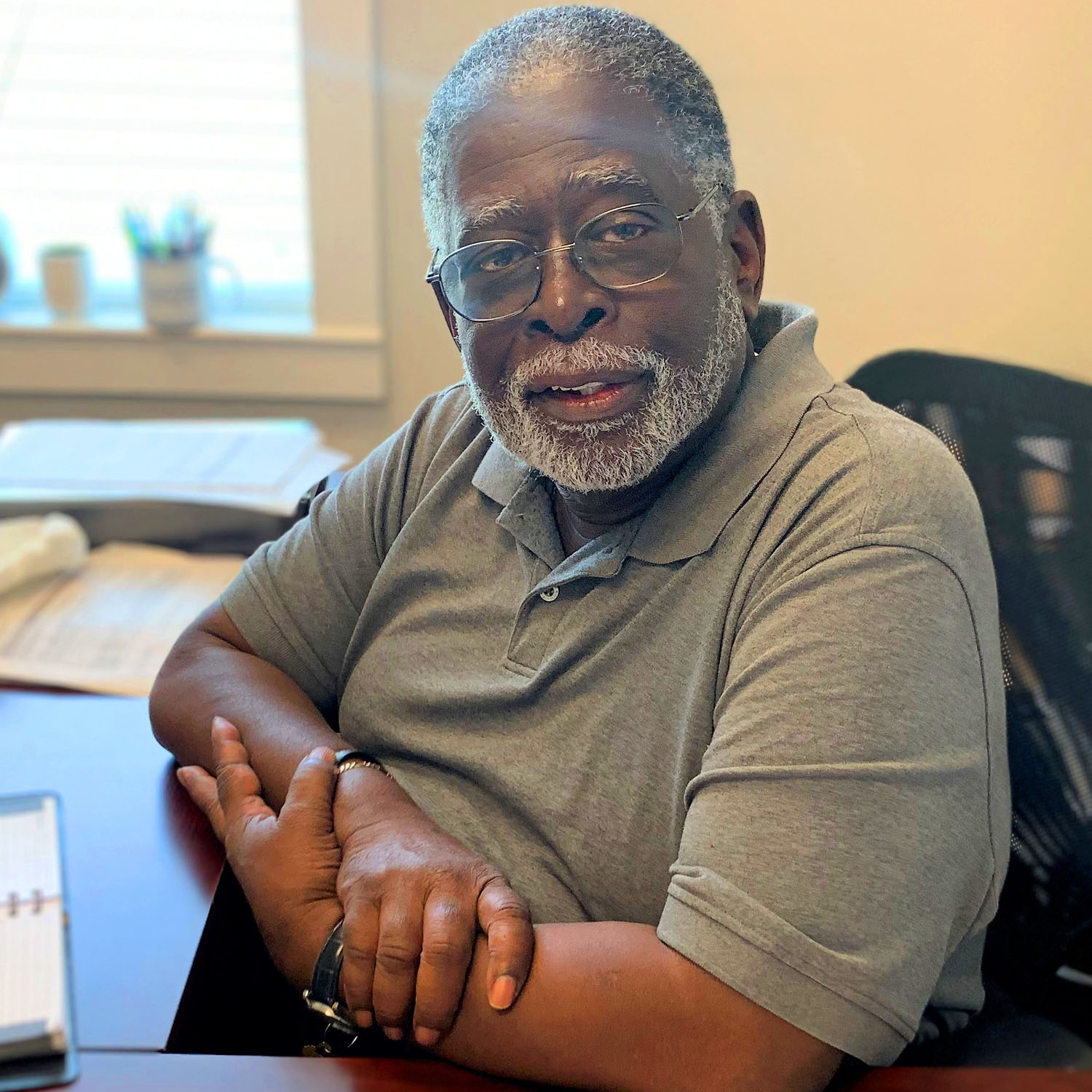 Imagine being able to assist people with housing, healthcare, education, disability, burial, life and other benefits as a profession and all under one umbrella. Now, imagine helping those who have served in the armed forces to secure those benefits. It is a profession Florence School District One board member John Galloway never dreamed he would have, and in fact, landed after an offhanded comment to the previous executive director of Florence County Veterans Affairs (VA) Office six years ago.
Of his work as a VA representative, Galloway said, "If you come to work, you are going to accomplish something for veterans and then for you too."
Galloway said his primary function is to assist veterans and their dependents, particularly those who served during times of war, by completing paperwork to obtain benefits entitled to them by law.
"Our biggest thing is, we write claims," he said.
Even in assisting veterans, Galloway derives satisfaction from empowering veterans to utilize technology to help themselves, citing instances where even those who are considered among the elderly were able to walk through the process on their own.
Forever the steward, Galloway also serves as caregiver for his wife Geneva who is recovering from an extended illness. He may not have dreamed of the job and responsibilities he now has, but there is one thing for which he has given considerable thought.
"In a perfect world, I'd like to see everyone getting along and when you look at the things that are happening now, all the killings," Galloway said. "If people would just understand that if we all just could get along a little bit better, life would be a whole lot easier."
It is a belief he has carried with him wherever he serves or is employed, said Galloway.
Not one given to resting on his laurels, Galloway was briefly employed as a driver for a local rental car company when he retired from Florence One where he taught law enforcement classes for 10 years. A 12-year stint with the Florence and Charleston County sheriff offices primed him for the position just as his 26 years of service in the U.S. Navy readied him for his current one.
As for what is next, Galloway plans to continue serving on the school board of which he has been a member since 2017, in the community in which he has become well established. Though born in Horry County, Galloway grew up and is highly vested in Florence County.
In addition to his service on the board, he serves as a deacon at his church and a member of various other ministries; lay member of the Pee Dee Baptist Association; and District 7 Commander for the American Legion, which encompasses portions of Florence and Darlington counties.