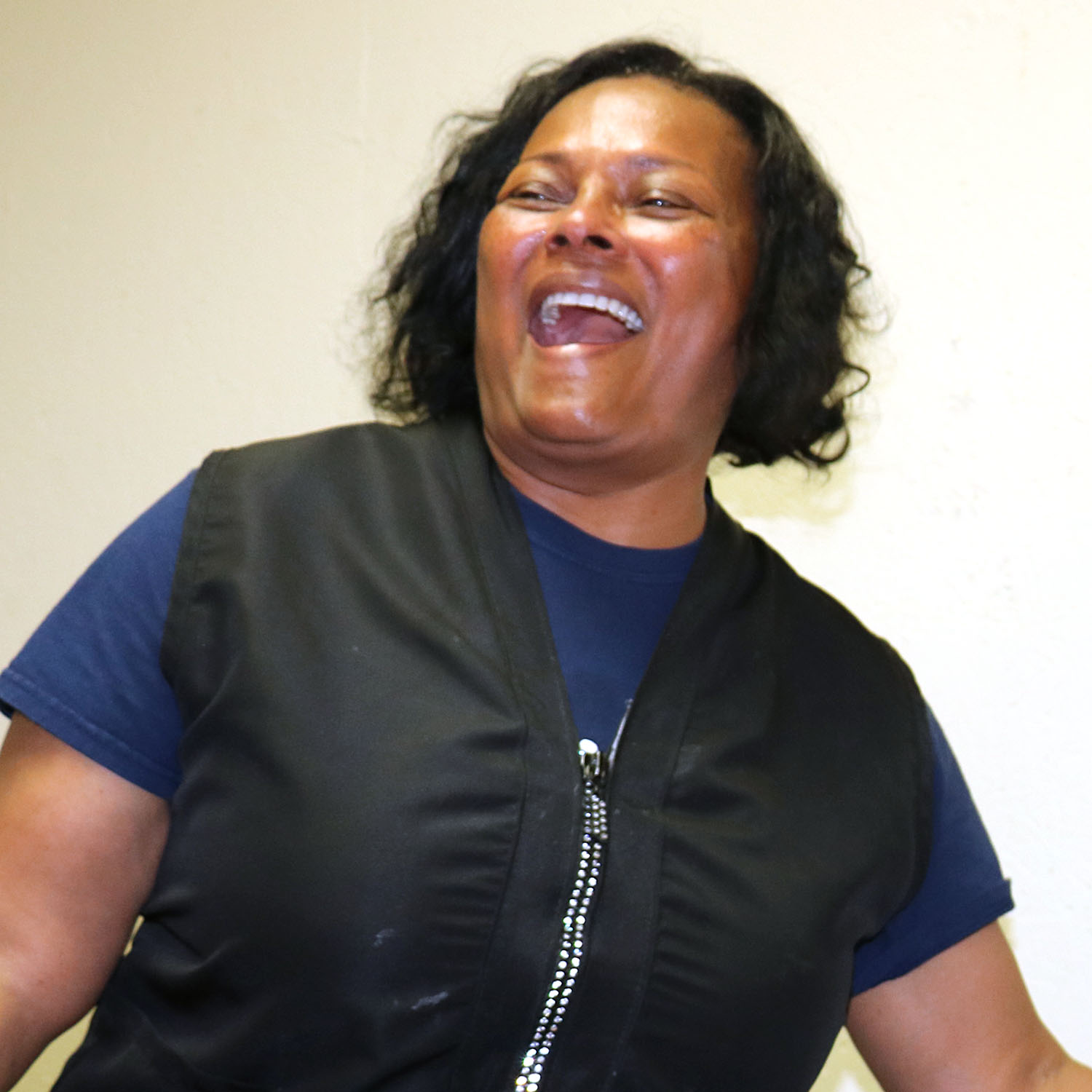 Whether in the town of Blythewood, Ridgeway or Winnsboro, Sylvia D. Harrison, Fairfield County School District Board of Trustees vice chair, is a highly recognizable name, which when mentioned, conjures immediate smiles. In addition to serving on the board for the past seven years, the hairstylist and owner of Sylvia's Designs Unlimited has been a Parent Teacher Organization (PTO) president and School Improvement Council (SIC), First Steps and NAACP board member.
Harrison's service in Fairfield County led to her sponsoring the county's premier fundraising event, which has garnered the support of legislators, educators and various other stakeholders throughout the region.
"I actually started my own foundation, my scholarships," said Harrison.
Sylvia's Foundation was launched more than 13 years ago and sponsors an annual gala which provides scholarships to students in the county.
"I include everybody because we are all in Fairfield County but that's my passion and being in my own business gives me the opportunity to just be a little bit more flexible," said Harrison.
Just looking at Harrison, it is difficult to imagine her being a cosmetologist for more than 35 years but 87-year-old Betty Gunthrope, a customer since Sylvia's Designs Unlimited's inception, said she can attest. Gunthrope said she's seen Harrison work her business, serve as a board member and volunteer in several capacities throughout those 35 years or more.
"She is a good worker. She's a hard worker. Very clean. Very organized," said Gunthrope. "I wish she would do a little bit more (here) though. I want her out of the community and back in the beauty shop because my hair needs it."
Gunthrope said she is proud of her work ethic and hopes it pays off at some point.
"She's such a hard worker," said Gunthrope. "I see so many people working and for nothing. (It) doesn't look like it's going anywhere. I hope the people understand and will work along with her."
While it looks like a lot of toiling to the observer, Harrison sees it as a way of life.
"My dad was a business owner all of his life and I followed his pattern," said Harrison. "I like doing hair and I knew it was a good living in doing hair."
And a good living it has been.
"I made enough money to put three girls through college, so that worked out good for me and it actually gave me an opportunity to be more involved in the community and the schools," said Harrison, who is a single mother of three. She successfully co-parents with their father, Curtis Waters.
One daughter is a physician, one is a vice president for one of the largest charities in the nation and the other is an Information Technology (IT) professional. All are honor graduates of Fairfield County School District. Harrison calls her children a testament of her commitment and dedication to representing the district well and enhancing the quality of its educational resources.
"I love the children of Fairfield County and all those I'm entrusted with representing," said Harrison. "I'm so thankful to be a part of the growth under the leadership of Su­perintendent (Dr. J.R.) Green. I'm thankful for the love and support from all the parents, schools, and especially my Geiger family."