School Law Conference
August 21-22, 2020
Overview
The 2020 School Law Conference will be held as a virtual event. Please make plans to join us ONLINE as we bring together board members, district administrators and the attorneys who advise them to present valuable, up-to-date information on legal and regulatory issues impacting public schools!
An essential part of school board service is understanding how state and federal laws affect public education. From legal procedures and regulations to new legislation aimed at boosting student achievement, school-related law is constantly changing – and it is important for school board leaders to have the latest insights and information. The SCSBA School Law Conference presents a slate of legal experts and policymakers who provide up-to-date analysis and guide board members through the often complicated terrain of school policy and law.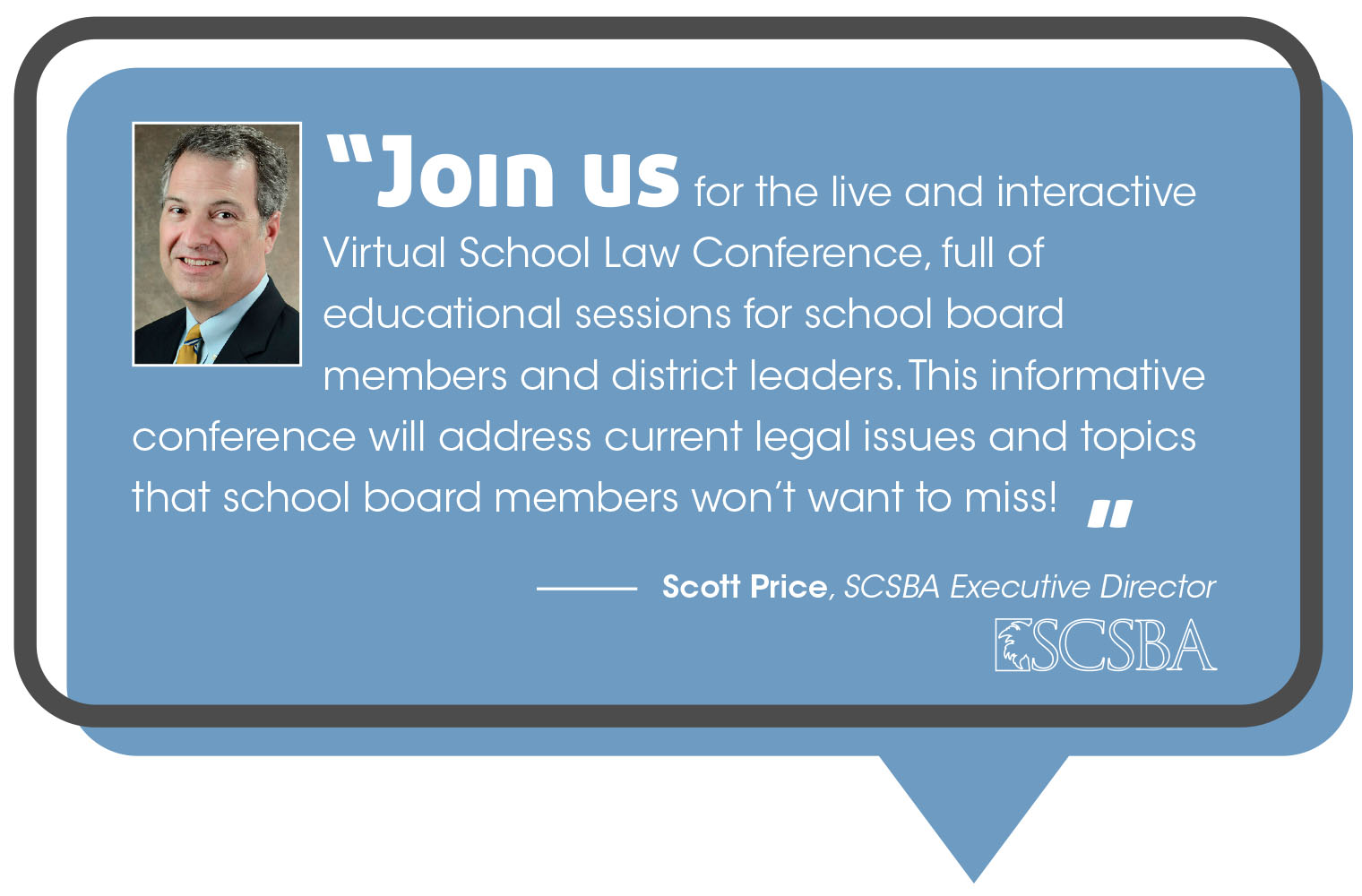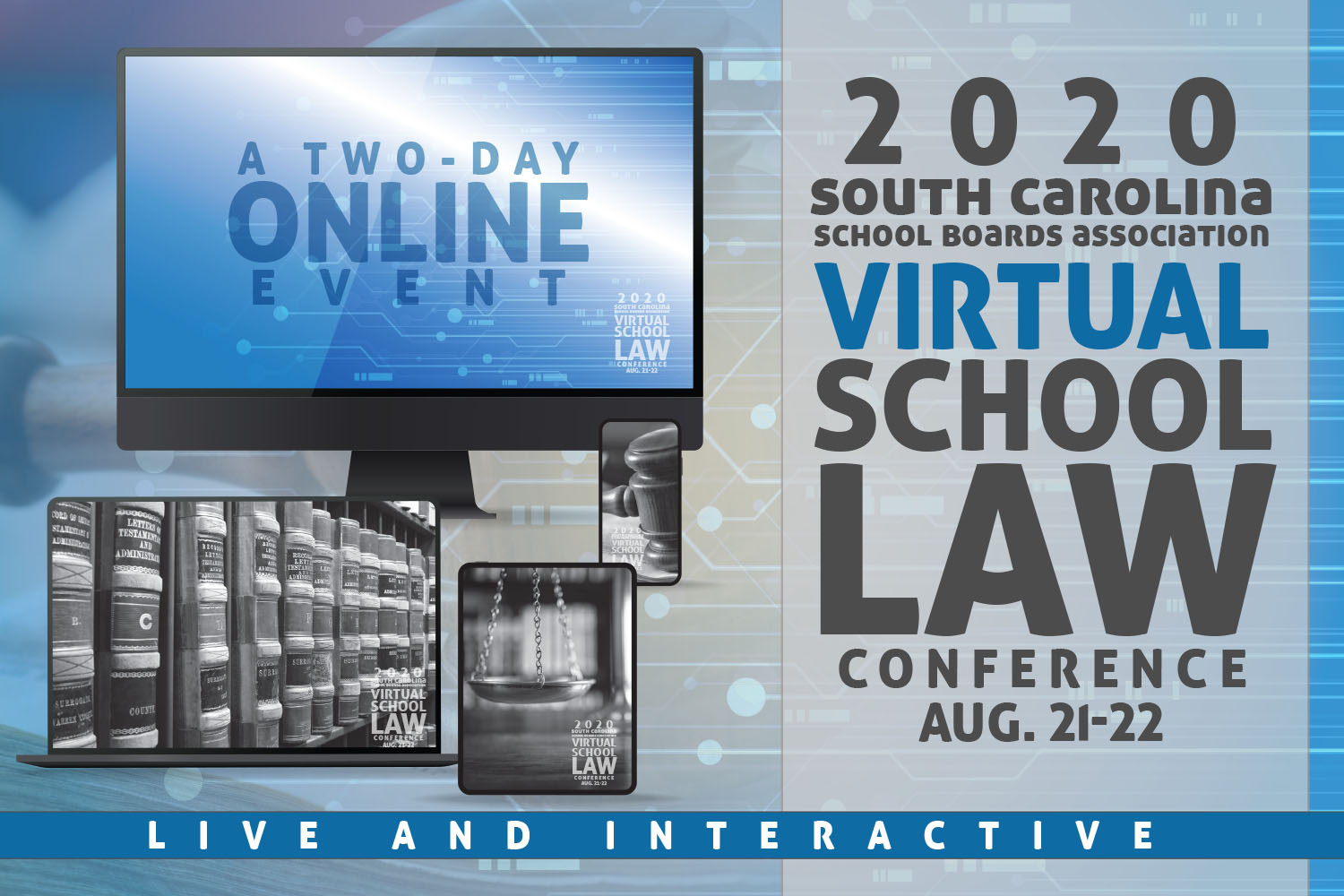 CONFERENCE DOWNLOADS
2020 School Law Conference packet – COMING SOON!
---
FEATURED SPEAKER: Francisco M. Negrón, Jr.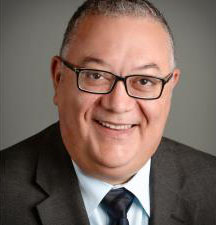 Francisco M. Negrón, Jr. is the Chief Legal Officer of the National School Boards Association. A proud product of our public schools, Negrón is a leading national advocate for public schools, directing NSBA's nationally recognized Legal Advocacy Program, which files more amicus briefs in the United States Supreme Court and in federal & state appellate courts across the country each year than all national education associations combined. Negrón also leads the 3,200-member Council of School Attorneys, the national network of lawyers representing K-12 public schools. He received his Juris Doctorate from the Florida State University College of Law and also holds a bachelor's degree in international studies from the University of West Florida. He is also a member of the Bars of the United States Supreme Court, the District of Columbia, Florida, and all federal circuit courts of appeals. Mr. Negrón regularly appears in national media outlets as a spokesperson for public schools.