Annual Convention: Main Convention
February 15-18, 2024
Hilton Head Marriott, Hilton Head Island
Overview
The premiere professional development event of the year offers an impressive collection of educational presentations and experiences! Hundreds of school board members and other education leaders from across the state come together to:
Learn from state and national experts on topics ranging from board governance to community engagement to innovations in classroom technology.
Explore areas of particular interest in the diverse slate of breakout sessions.
Connect with more than 70 education service and product vendors and gain a wealth of ideas and information.
Enjoy performances by student musical groups from schools around the state.
2024 Annual Convention Student Entertainment RFP
2024 Annual Convention Breakout RFP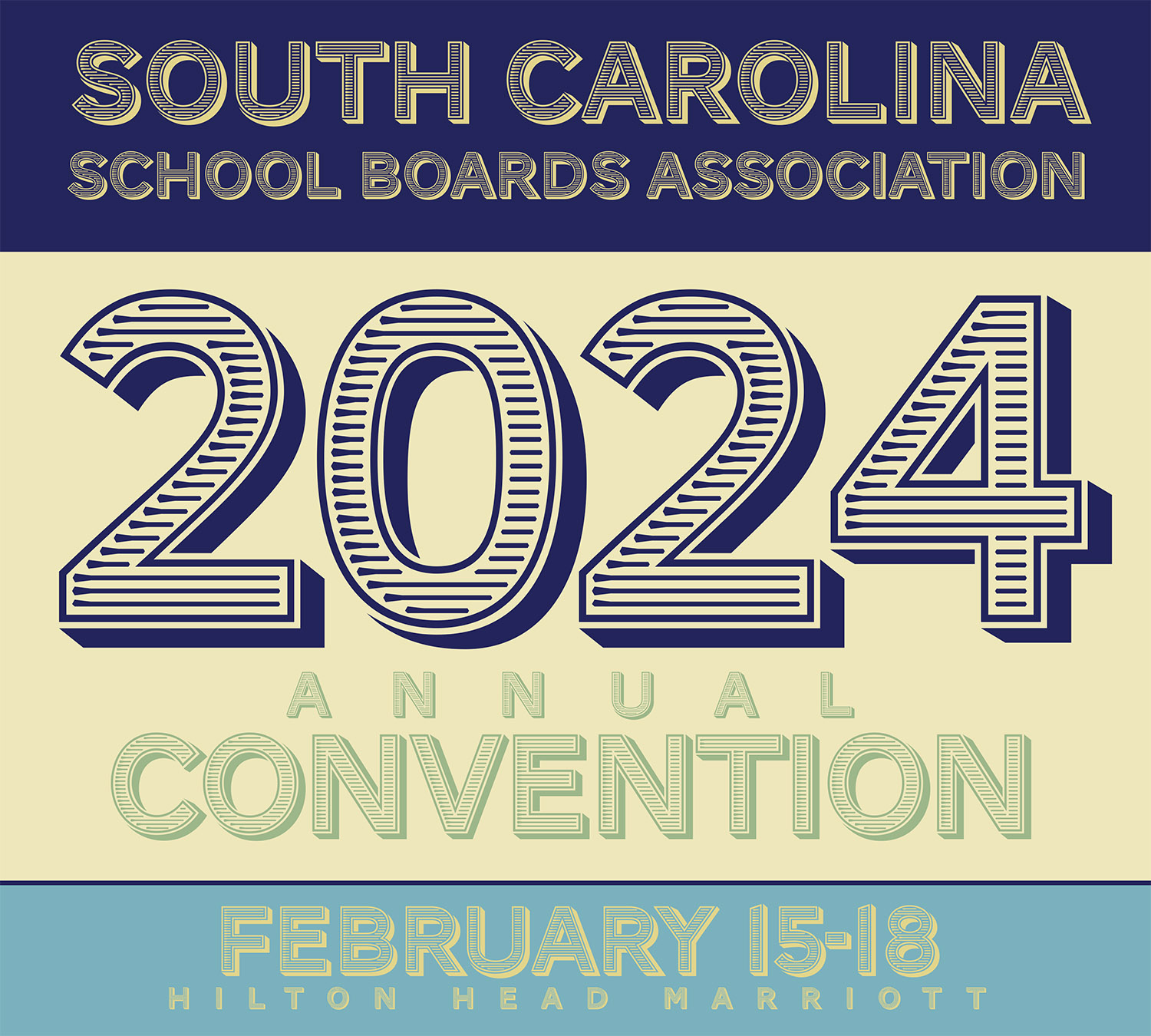 ---

Registration fee: $325
Cancellation deadline: Jan 17

---

Hilton Head Marriott
One Hotel Circle
Hilton Head Island, SC 29928
For directions from your location, please click here (opens in new window).

Hotel rate: $149, Hotel deadline: Jan 17, 2024

Pre-conference Board Chair Workshop, featuring speakers, discussions and activities focused on key leadership issues. Participants will gain a wealth of perspectives on their roles and responsibilities and develop skills to enhance governance of their districts.

Keynote and General Sessions presentations by motivational speakers as wells as state and national experts on a wide variety of issues related to K-12 education.
Breakout Sessions providing in-depth discussion on a diverse slate of topics.
Trade Show.
Student performance groups.

Board Chair Workshop: 5 points and 5 hours

Annual Convention: 10 points and 10 hours of training

New Board Orientation: 5 points and 5 hours

2023 Annual Convention handouts

2022 Annual Convention handouts

2021 Annual Convention handouts

2020 Annual Convention handouts

2019 Annual Convention handouts

2018 Annual Convention handouts

2017 Annual Convention handouts

2016 Annual Convention handouts

2015 Annual Convention handouts (archive)

2014 Annual Convention handouts (archive)